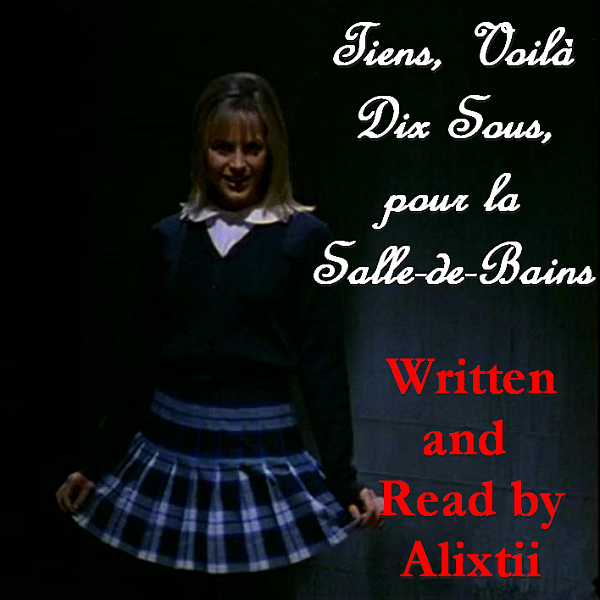 Title: Tiens, Voilà Dix Sous, pour la Salle-de-Bains
Author:
alixtii
Fandom: Buffy the Vampire Slayer
Pairing: Buffy/Darla
Summary: Taking care of one another is what this world is about.
A/N: Set in an AU season 6 where Darla was chipped instead of Spike. Spoilers for everything up to "Once More, With Feeling," say. Title from T.S. Eliot's poem "Dans le Restaurant."

Format: MP3
Length: 0:23:40
Size: 21.9 MB

Links
Original text at AO3.
Download or stream from Google.
Temporary download from Sendspace.


This entry was originally posted at http://alixtii.dreamwidth.org/357801.html. There are currently
comments there. You can comment there, using Open ID, or here.